Precision
Identify a property and locate it on a map with precision – using the X and Y coordinates we've assigned to the Royal Mail PAF® data.
Reduce marketing costs
Our basic classifications – residential or commercial – will reduce the costs and increase the effectiveness of your direct marketing.
Confidence in data
In customer services, the need for accuracy is paramount. Have confidence in your front-line staff's ability to look up addresses on a database of millions, quickly and efficiently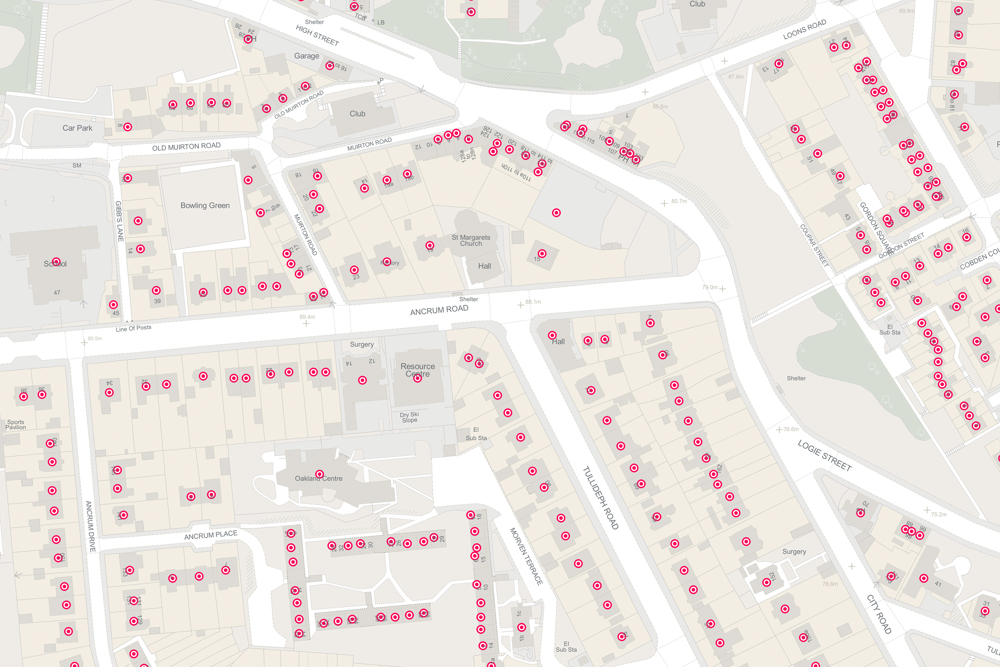 Understanding the nation
Every address geo data record provides Royal Mail address information from PAF, the Unique Delivery Point Reference Number (UDPRN) and X and Y coordinates.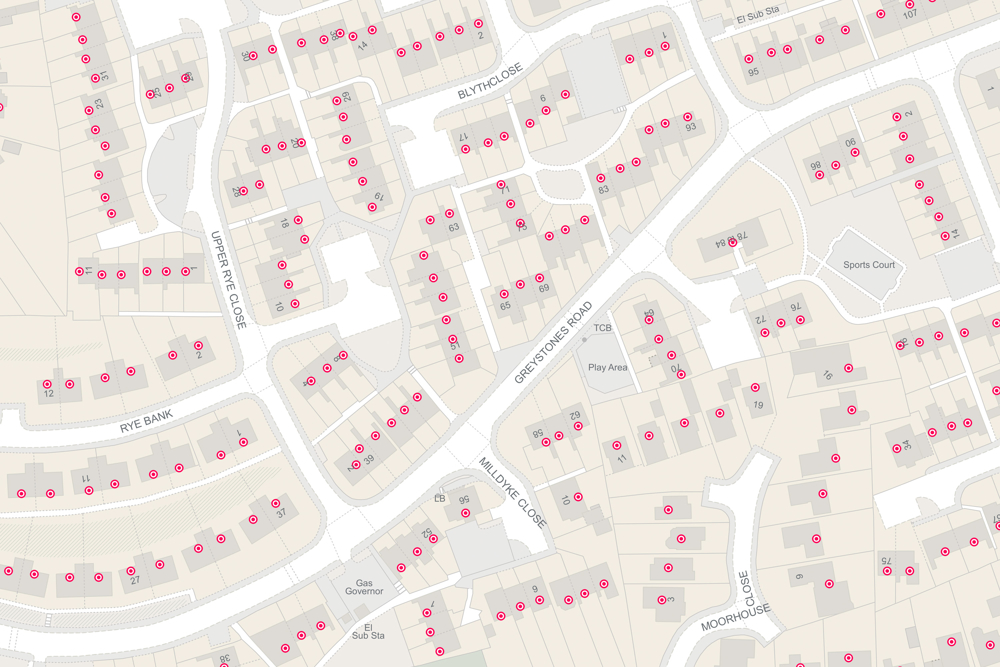 Tracking customer data
Using the basic classifications in AddressBase you can quickly filter between residential and commercial addresses, which is ideal for marketing purposes.
Explore our data
You're welcome to try out this data for free under our Data Exploration Licence.
Internal business use
If you wish to use AddressBase for internal business use you should contact one of our Partners, unless you're in the energy & infrastructure sector, in which case please contact us so that we can advise you on next steps.
Creating products or services
To use this data commercially in your own products and services, or to distribute it, you will need to sign up to our Framework Contract (Partners) and a relevant defined use contract. This will vary depending on what you're going to do with the data.
| Key Features | What this product offers |
| --- | --- |
| Format | Comma separated value (CSV) and GML 3.2.1 |
| Data structure | Points |
| Attributes | Royal Mail postal addresses, where matched to a UPRN; coordinates for each address. |
| Scale | 1:1250 to 1:10 000 |
| Update frequency | Every six weeks. |
| Supply | Download |
| Coverage | Great Britain - pre-defined areas are available, or you can define your own area of interest. |