Identify a property and locate it on a map with precision – using the X and Y coordinates we've assigned to the Royal Mail PAF® data.
Our basic classifications – residential or commercial – will reduce the costs and increase the effectiveness of your direct marketing.
In customer services, the need for accuracy is paramount. Have confidence in your front-line staff's ability to look up addresses on a database of millions, quickly and efficiently.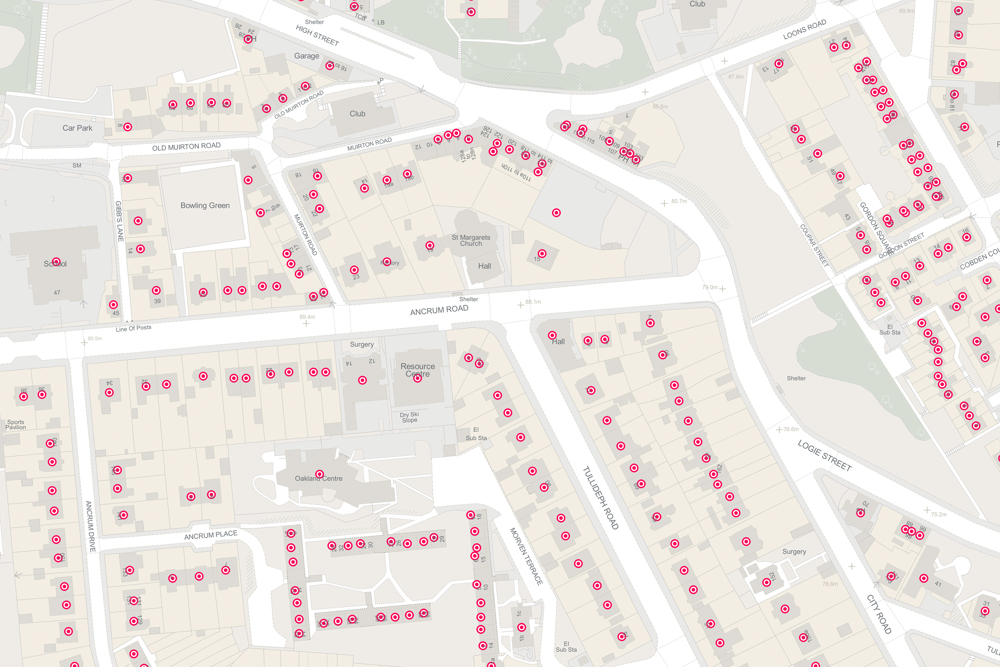 Understanding the nation
Every address record provides Royal Mail address information from PAF, the Unique Delivery Point Reference Number (UDPRN) and X and Y coordinates.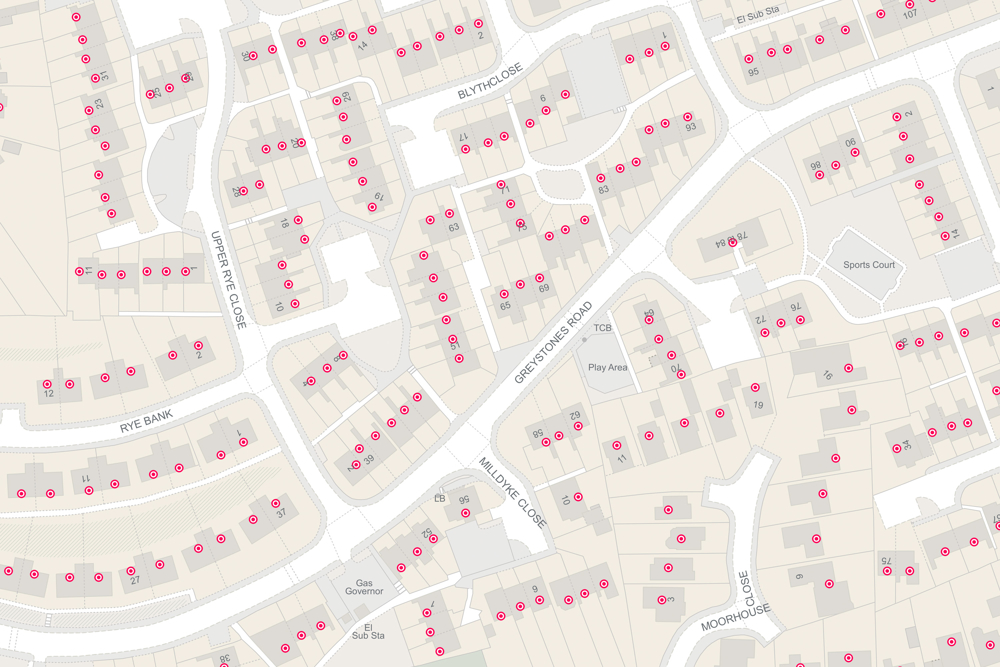 Tracking customer data
Using the basic classifications in AddressBase you can quickly filter between residential and commercial addresses, which is ideal for marketing purposes.
Specifications
Technical specification
| Key Features | What this product offers |
| --- | --- |
| Format | Comma separated value (CSV) and GML 3.2.1 |
| Data structure | Points |
| Attributes | Royal Mail postal addresses, where matched to a UPRN; coordinates for each address. |
| Scale | 1:1250 to 1:10 000 |
| Update frequency | Every six weeks. |
| Supply | DVD and FTP (for orders under 2Gb). PSGA members can download 5km chunks. |
| Coverage | Great Britain - pre-defined areas are available, or you can define your own area of interest. |
Licensing
AddressBase is available under the following licences: LINK
Case studies
Helping Northumbrian Water create the first underground utilities map
Delivering estimated savings of around £1 million, Northumbrian Water and Ordnance Survey (OS) created the first Underground Infrastructure Hub for the North East.